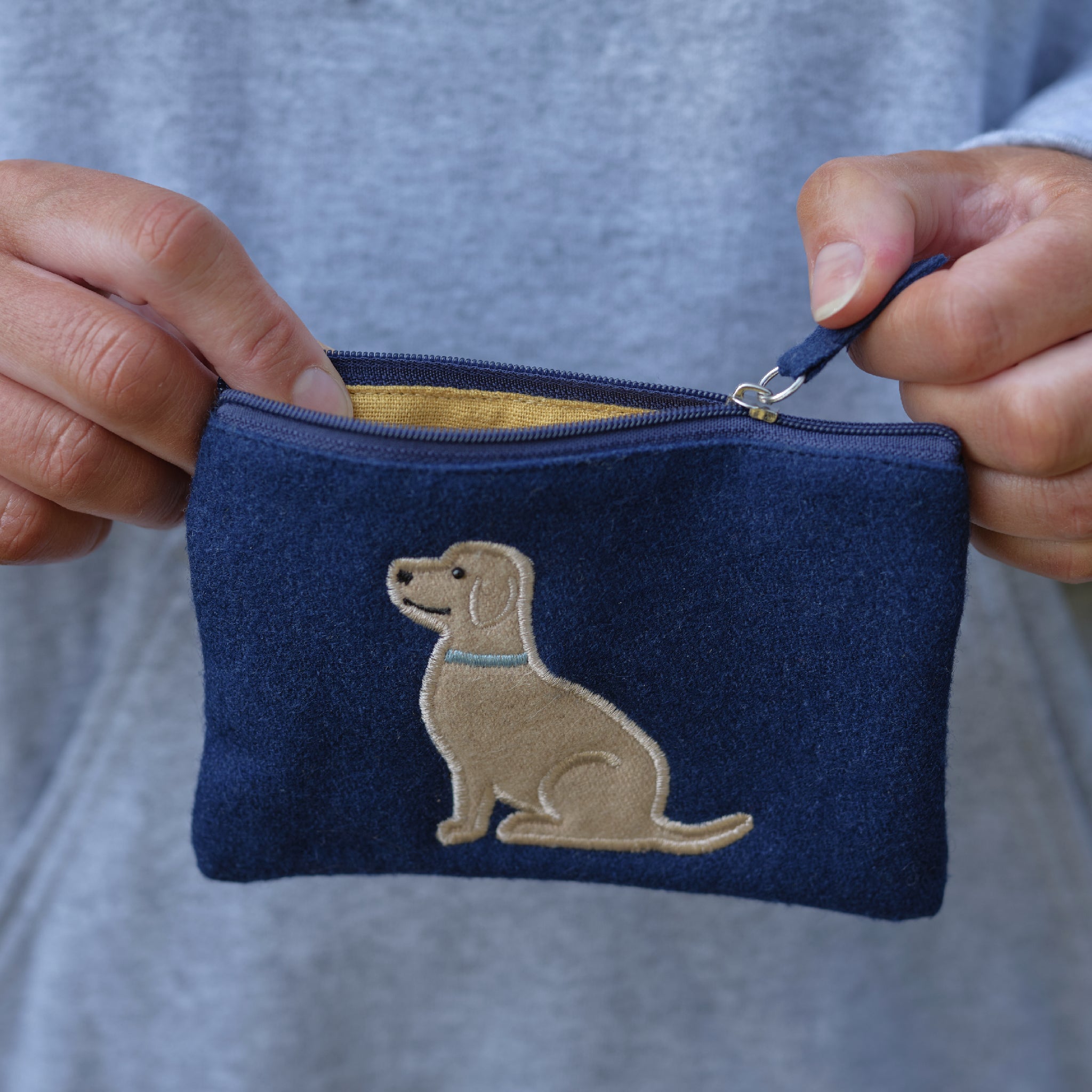 Guide Dogs Fairtrade Felt Purse
Gift of the Year 2022 Winner! 
Our beautiful Fairtrade collection with Just Trade has won Gift of the Year 2022 in the Commemorative, Collectible and Charitable category - click here to read more (this link will open in a new window).
Created in collaboration with Just Trade and Fairtrade crafts people in Vietnam, this award-winning Labrador felt fabric purse is perfect to carrying coins and small items. 
The purse is handmade from felt with a cotton lining and zip fastening, decorate with appliqué, embroidery and glass beads. 
To design and create this purse, Just Trade works with a  World Fairtrade Organization registered factory in Vietnam, providing marginalised people with opportunities for fairly paid secure work, and a safe working environment, supporting over one hundred people in Hanoi and surrounding areas.
Product Information
The felt purse has an estimated size of 10 x 15cm. Presented with a Guide Dogs branded backing card. Clean with cold water only.