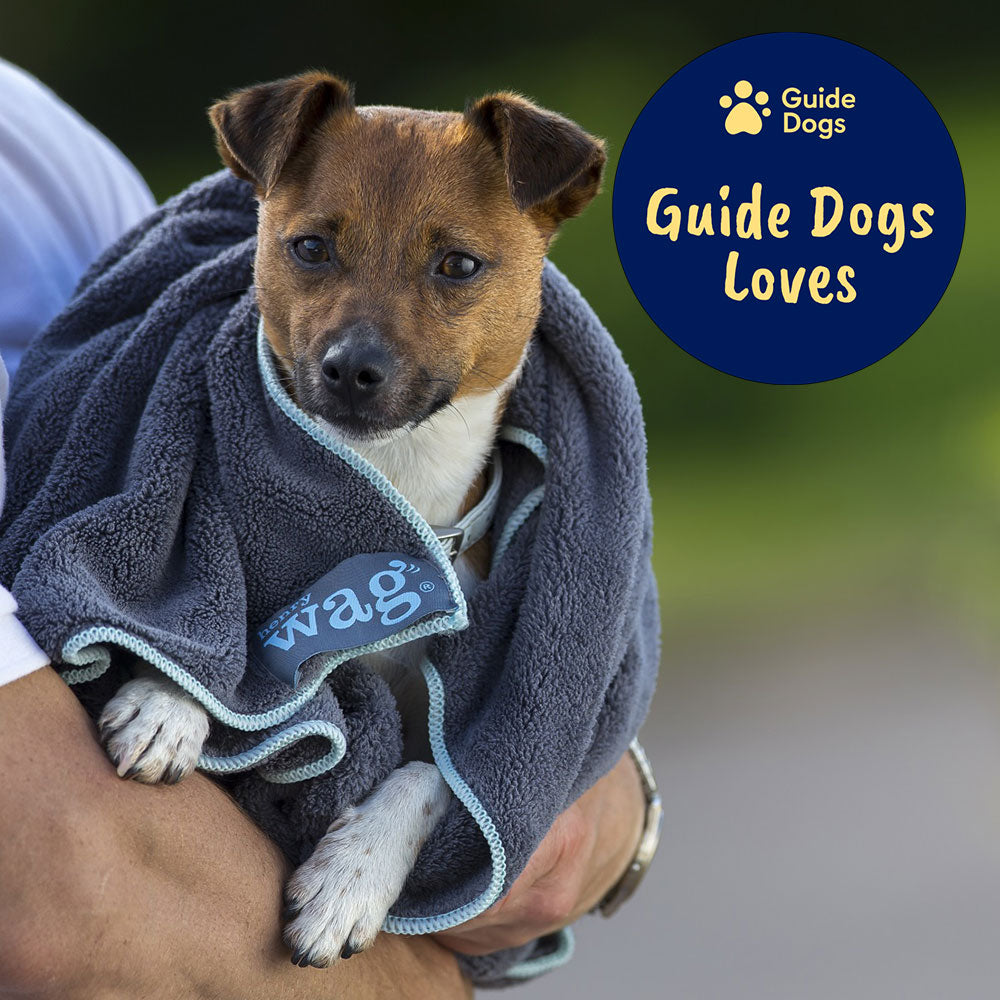 Leanne, Guide Dogs Rehoming Officer, said: 'This is a welcome addition to the dog walking bag, handy to keep in the car for an initial post walk dry off, and easy to pop in your bag on a day out too. I've used mine when taking the dogs out, to dry off muddy paws before entering shops or cafes.'
Tried and tested by our expert Dog Rehoming colleagues for our Guide Dogs Loves range, this is a practical and absorbent towel which will help keep your pet dry and clean.
This microfibre towel can also absorb more water and dries your dog more quickly than regular towels. Microfibre technology makes cleaning and drying your pet easier and contributes to a healthier happier pet.
This product is available in 2 sizes:
Small (100 x 70cm)
Large (100 x 150cm) (+£6.00)