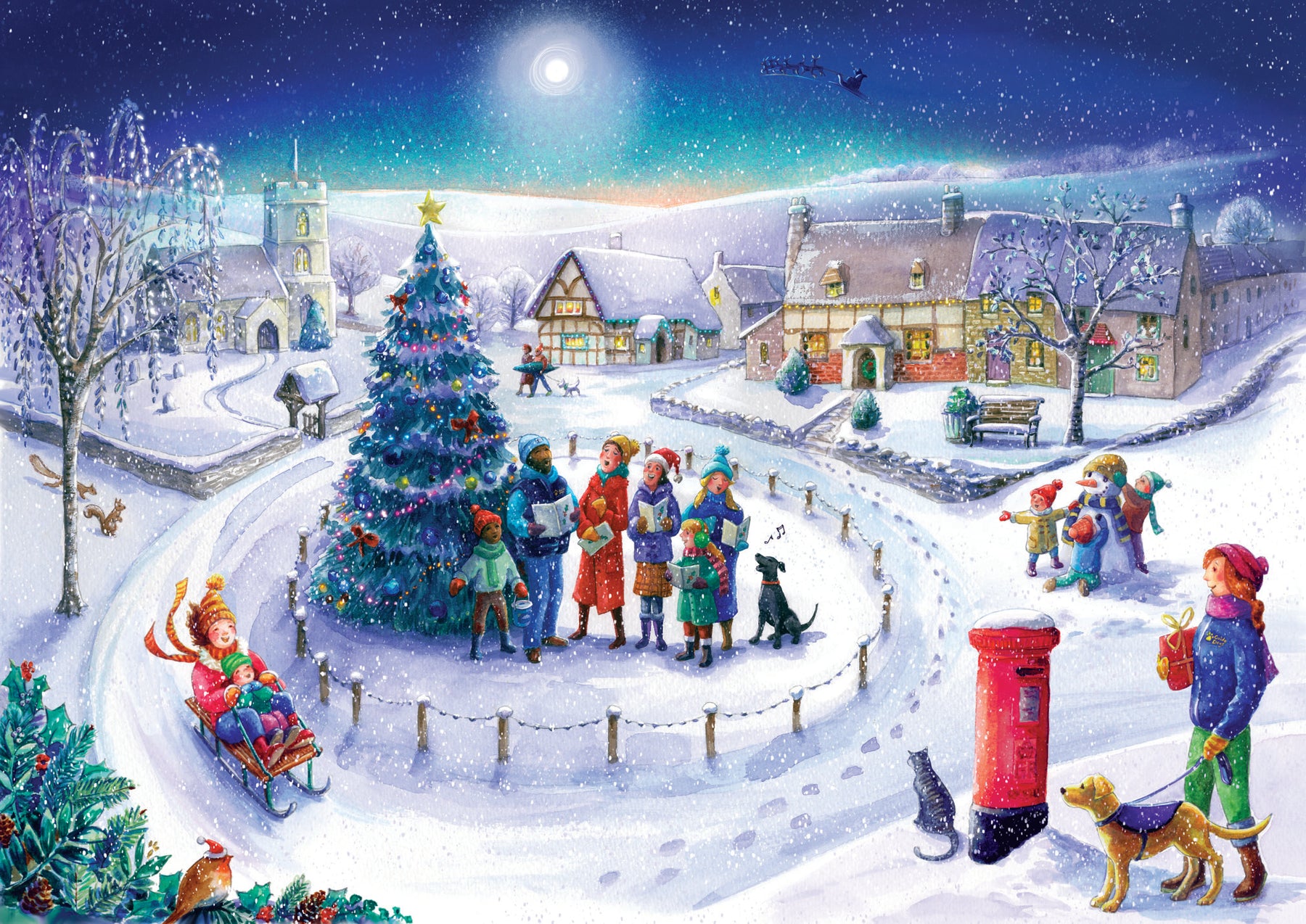 Meet the Designer : Finola Stack
Finola is the talented illustrator who has created our new eye-catching Guide Dogs Christmas Village design that can be spotted on some of our food and Christmas cards. We took the time to speak to her and to understand a little bit more about the work she does.
How did you become an illustrator?
Even before leaving school I knew that illustration was for me. I'd always doodled and loved making art, and when I learnt you could do a degree in the subject there was no holding me back. I needed a 'purpose' for my work, rather than get lost doing my own thing, and illustration projects gave me that 'end goal' to create artwork for a client brief.  The discipline suited me far better than trying to set myself up as a Fine Artist, although I still keep that up when there's time, and as an artist with lots of different styles I found I could turn my hand to a whole variety of work. I've been working as an illustrator for 24 years now!
Where do you find your inspiration?
All around me, whether that's in nature, animals, children, architecture & interiors, cultures, surface patterns, and occasionally work by fellow artists.
Why did you want to work with Guide Dogs?
Two of my favourite things in life are Christmas and dogs. When I was approached to come up with the Guide Dogs Christmas design 2023 it was so exciting for me, and also an honour, to do the project - for such a great cause!
Do you look after any animals yourself?
Yes, I have an adorable fox-coat golden retriever called Lottie who is now 21 months old and she is the love of our family's lives.
Products featuring Finola's design
Click to shop