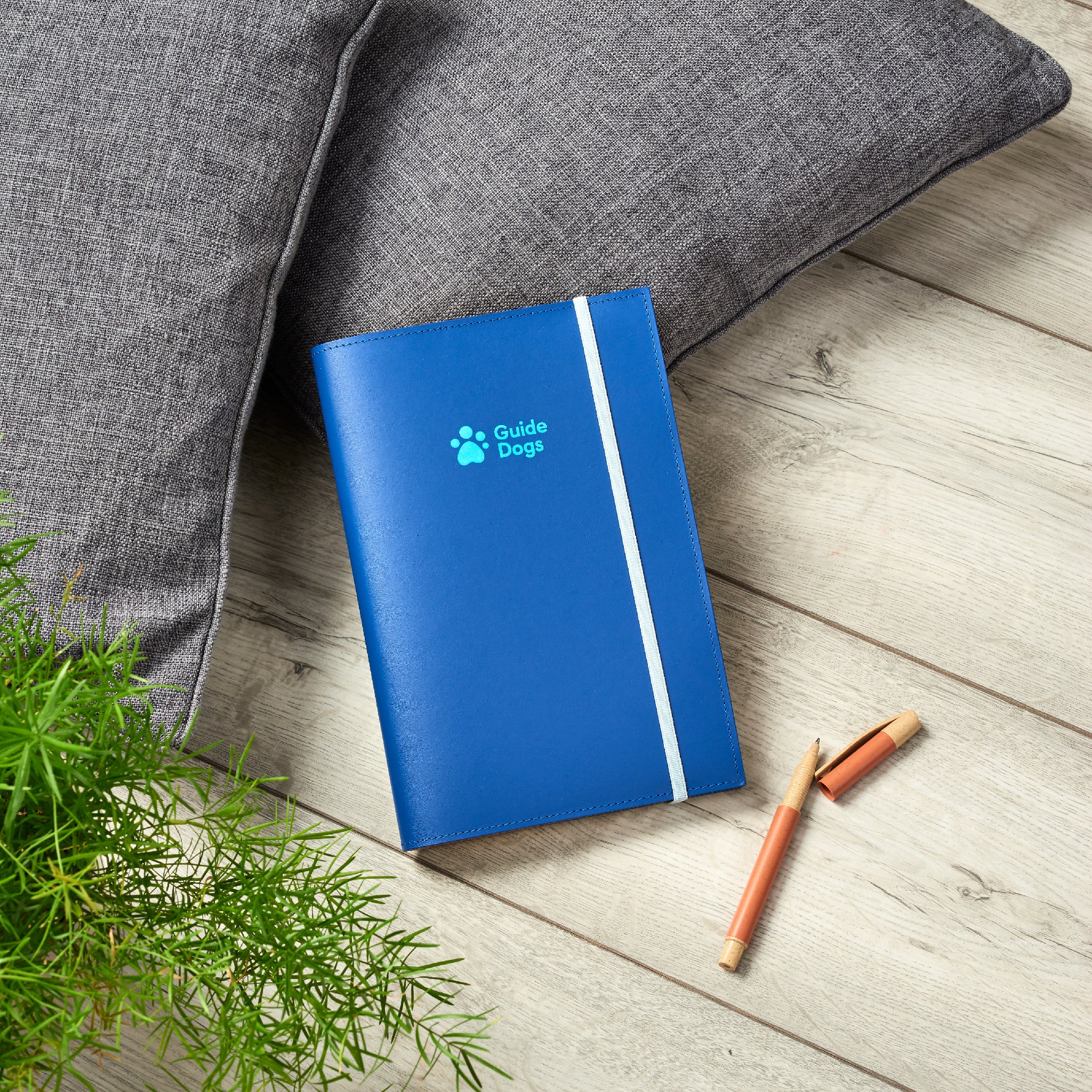 Guide Dogs Leather Refillable A5 Journal
Exclusive to Guide Dogs

This fashionable A5 leather journal is a handy accessory for home or work. Made from recycled leather and featuring the Guide Dogs logo in light blue, this refillable A5 notebook is a great gift to give to any budding writer or note-taker.

Product Information
Refillable notebook measures approx. 14cm by 21cm by 1.5cm. Fastened with elastic closure. The journal's full size is 31.5cm by 22cm.